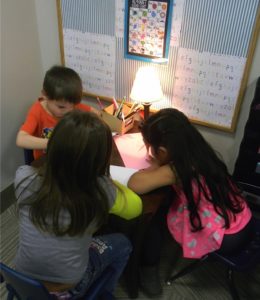 HOPE Academy
One of the most visible and exciting components of the Northern Moore Family Resource Center is HOPE (Harnessing Opportunity—Promoting Education) Academy. Recognizing the need for greater access to early-childhood education in the North Moore High School district, NMFRC opened HOPE Academy in the fall of 2015.
The capacity to serve students doubled in its second year of operation. NMFRC ultimately hopes to serve children in a combination of full and half-day classes.
HOPE Academy combines learning experiences and structured play in a nurturing, secure, literacy-rich environment.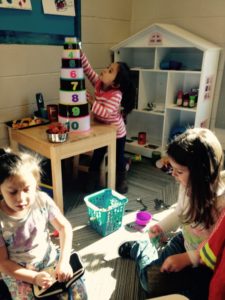 The preschool program strives to meet the social, emotional, intellectual and
physical needs of each child. HOPE Academy recognizes the importance of parent involvement, and offers many opportunities for parents to interact with the staff and children. For more information,visit the "Family Support" section of our website.
The goal is that HOPE Academy will cultivate a love of learning, so that each child will enter kindergarten eager and ready to learn.